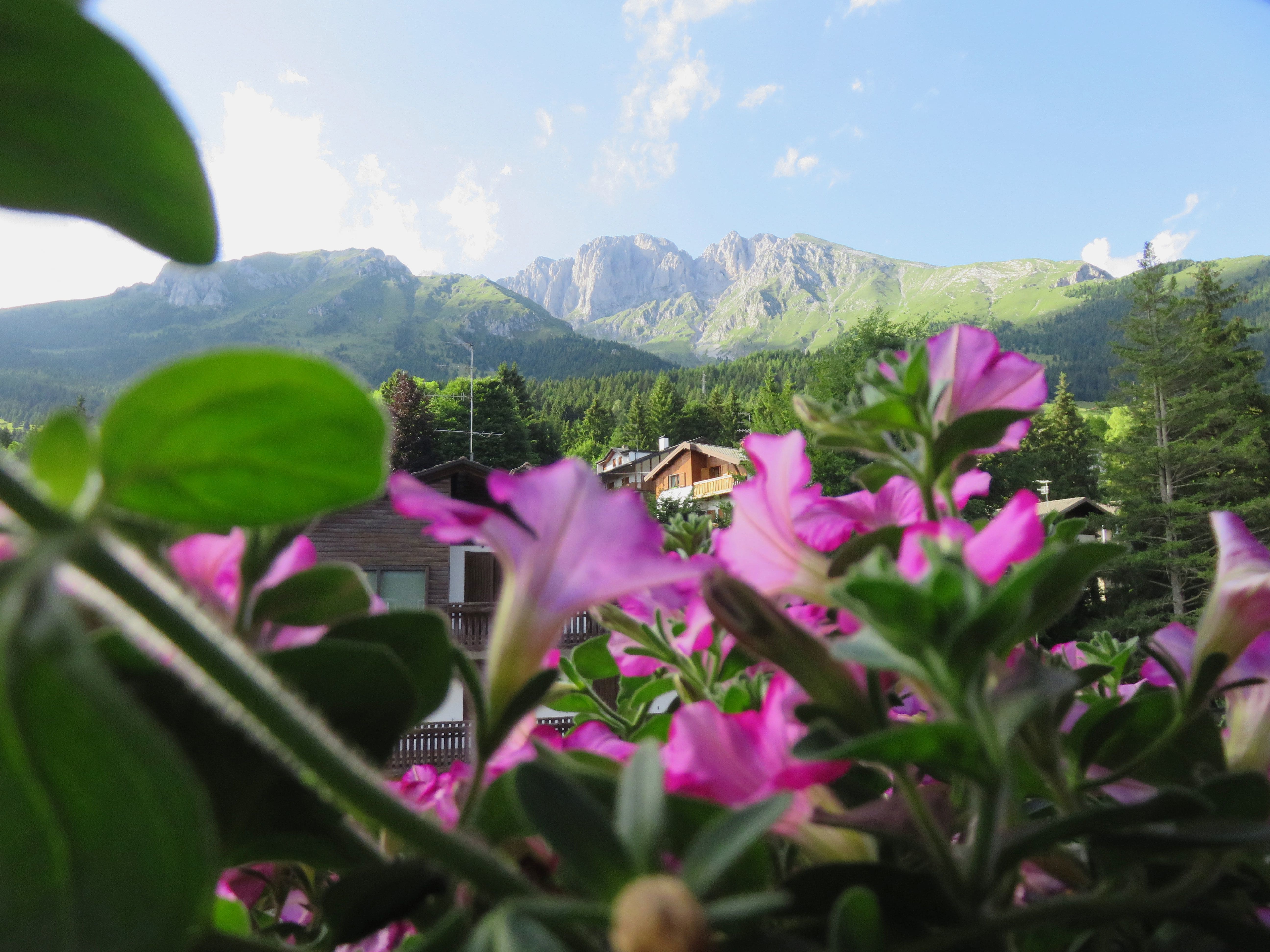 Safe vacation
The particular period we are experiencing has led us to modify, in part, even drastically, our daily life. Gestures and behaviors that until recently were considered banal and obvious, are no longer so.
At this moment the absolute priority is given to health.
Life at the Des Alpes hotel has also undergone changes. In recent weeks we have worked hard to reorganize and sanitize the various departments, in order to guarantee our guests peace and safety.
Here are some important information:
Reservation
Booking conditions are more flexible.
Penalties for cancellations are temporarily suspended.
Check in
the Guest will be able to check in online. This will speed up room pick-up and avoid waiting at the reception.
The staff will always be available for any clarification or help.
Restaurant
In the dining room, the number of seats has been reduced and the spaces between each table have been increased.
The buffets for breakfast and meals will be protected and served directly by the waiters.
The menu and the wine list, in addition to being printed, will also be in digital version, downloadable on your phone.
Terraces
The large outdoor terraces will be available as always.
Unfortunately, books, magazines and newspapers are no longer available.
Rooms
The cleaning of the rooms has always been an aspect that we have particularly felt and followed. Now we will do more!
Our collaborators have specific sanitizing products available.
The rooms are not only sanitized but also sanitized at each change of guest with a latest generation professional tool.
Some objects not strictly necessary have been removed, in order to facilitate cleaning and sanitizing the room.
General info
All staff are equipped with personal protective equipment, such as gloves and masks. The common areas will be continuously checked and sanitized. The switching on of the corridor and stairway lights was automated. Sanitizing gel dispensers are positioned in various points of the structure.
Playing cards, books, magazines and newspapers are unfortunately no longer available.
The extraordinary situation requires extraordinary and responsible behavior on the part of everyone. The best precaution is and remains common sense, doing everything possible to keep the necessary distances and respect the rules of hygiene.
The maximum availability of the entire staff of the Hotel will not be lacking.
This information will be updated according to future new local and / or national regulations.